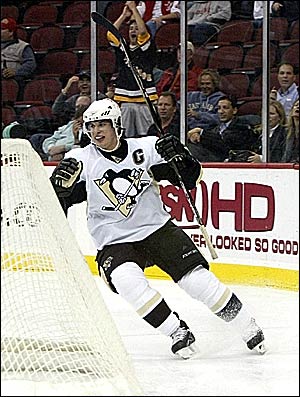 Anyone remember Alexander Semin making this statement earlier in the season?
"

What's so special about (Sidney Crosby)? I don't see anything special there. Yes, he does skate well, has a good head, good pass. But there's nothing else. Even if you compare him to Patrick Kane from Chicago, Kane is a much more interesting player.

"
Oh I don't know Alex, maybe because he ended up third overall in scoring. Maybe because he had eight goals in this past series and you had the big goose egg. Perhaps because he is leading the playoffs in points. I don't know Semin, you tell me.
Let me ask you now Alex, now that you're playing golf and drinking vodka, would you change your mind?
I just felt the need to revist this for obvious reasons.