We can't say none of us knew this wasn't a possibility. Center Jordan Staal getting moved, or a defensemen shipped. But both? Yup.

In what seemed like a blink of an eye, Penguins GM Ray Shero reshaped his team on Day 1 of the NHL Draft sending Staal to be reunited with his brother Eric in Carolina. In return, the Penguins received centerman Brandon Sutter, defenseman Brian Dumoulin and the 8th overall pick last night, which the Pens used to select blueliner Derrick Pouliot.

If you thought that'd be it for Shero wheelin' and dealin'...

Later in the night, Shero traded Zbynek Michalek back to Phoenix for defensemen Harrison Ruopp, goaltender Marc Cheverie, and a thrid round pick in this year's draft.
Oh yeah, and with the 22nd overall pick, the Pens selected another blueliner Olli Maatta.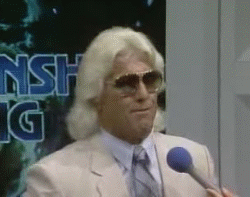 Afterwards, Shero smoked a cigarette then talked to the media.
Staal and Z were great players and great with the fans in Pittsburgh. We wish them all the best.
So what did Pens fans get? Sutter is a two-way center replacing Staal's role on special teams. The Penguins' website described Dumoulin as "cut in the mold of former Penguin Rob Scuderi". Then two more young defensemen, adding to the depth with Simon Despres and Joe Morrow. But most of all, CAP ROOM!
The Pens now sit $14.6 million under the cap.
If you thought yesterday was insane, brace for impact on July 1.
In Shero we trust.