It's almost time for a game. I guess I should write.
The team bus got stranded egads, what a fright.
The weather was frightful, buttloads of snow.
The plane was re-routed let's all blame Mike Yeo.
Now back to the bus, my story will groove
Thanks to Coach Disco the bus got to move
He called on his staff in their suits and their touques
It took 15 seconds, I call it a fluke.
Enough of this nonsense let's get down to facts
Let's talk about strategy, get down to brass tacks.
The Opponent is Buffalo, they'll probably play Miller.
This stanza is worthless, just a stupid space filler.
He's a pretty good goalie his nerves do not fray
He'll end up playing for Team USA
But we've got our own boys, Staal, Crosby and Fleury
The clock's moving slow, gametime, please hurry.
If I've said it before I will say it again,
Drop the puck suckers and scream Let's Go Pens!!
THINGS YOU WANTED TO KNOW BUT WERE TOO LAZY TO LOOK UP:
Miller is 21-8-3 in 32 games this season with a 1.98 GAA and .935sv%.
The game kicks off a 4 game road trip. BUF/NJ/TB/FLA.
It was snowing in Buffalo. The bus got stuck.
I was too lazy to find a word that rhymed with Granato.
and knowing is half the battle.
WHAT WHISTLER THINKS IS IMPORTANT TO THIS GAME:
Unless you play with a white stick with red tape around the end, knock it off with the blind passes. Geeesh.
Get the puck out of the defensive zone. This has been a sore spot lately.
2nd period Interview with Tony Granato. Mike Yeo and his Chia Pet head scares me.
Mr. Malkin, please stay out of the box. K'Thnks.
Kunitz-Crosby-Dupuis
Rupp-Malkin-Guerin
Cooke-Staal-Kennedy
Talbot-Adams-Fedotenko
(I think that Kennedy will Play and Godard will sit)
Gonchar-Orpik
Skoula/Eaton-Letang
McKee-Goligoski
Fleury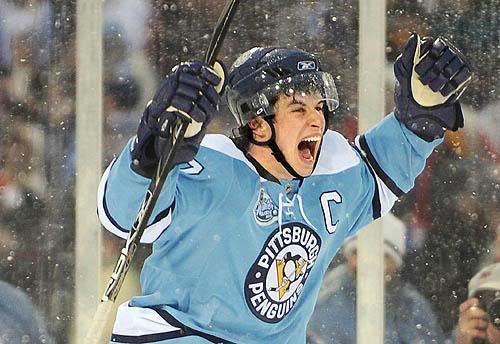 Let's turn this Mother Out!!