When you thought it was safe to sleep in on a Sunday Morning you have to get up and get ready for ANOTHER 12:30pm game.

12:30pm NBC
Being brought to you by
Doc the Pirate, Disgruntled Ex-Employee, ShoeBoy and Mrs. Leadership
Well, for some of us anyway...
For the rest of you, Pat Robertson has something to tell you..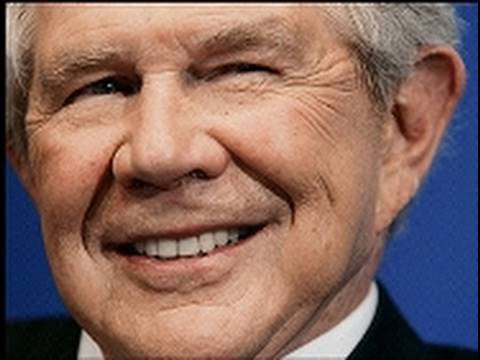 "Suck it, Beyotch!!!"
The last time these two teams met at Mellon Arena,
I can proudly say I was there.
"Hello Ladies
!"
But more importantly,
I remember clenching in fear when Cleary had a breakaway down the right hand side only to have Fleury shut the door in his face.
But most importantly,
The Piece became "The Piece"
But even
morestmost
, ah hell you get the idea, the win in game 6 allowed us to read about this ever so famous text message from the Right Hand Man of God himself.
"This is a chance of a lifetime to realize your childhood dream to win a Stanley Cup. Play without fear and you will be successful! See you at center ice." - Sir Mario Lemieux
All that is behind us. It's a whole new season. It's all nice and warm fuzzy feeling-ish to talk about the past but there is still a lot of work to be done THIS SEASON and most importantly, this game.
Mark "Maaaaaark" Letestu and Nick Johnson have been called up from Wilkes-Barre. Kunitz should be back very soon. Talbot did not practice yesterday and is questionable for today.
Will the Pens ever have some consistency? Doesnt' matter. A real team wins no matter what.
Lots of trades happening today. Giggy and Phaneuf to the Leafs.
In Shero we trust baby. In Shero we trust.
If NBC bores you, I present you, courtesy of PUCK DADDY,
the NHL on NBC drinking game.
THINGS YOU WANTED TO KNOW BUT WERE TOO LAZY TO LOOK UP:
The wings are 20-28-4 all-time at the Igloo (Including post-season)
So far, the Pens are 7-7 for the month of January
The longest win streak this is 2 games.
The longest losing streak this month is 2 games.
NICKLAS LIDSTROM still only has one testicle.
WHAT WHISTLER THINKS IS IMPORTANT TO THIS GAME:
Since the Eastern Conference is getting tighter than your date the night before prom.
See.... Tight
The Pens need to pull it together and reverse their ever so steady decline.
"There isn't much room to slip up."
- Mr. Sidney Crosby
Once again, the ever-almost-but-not-quite-knowing Whistler believes that puck control in the Defensive end is key. The Senators took the Pens to school the other night dominating the zone. If we are gonna pull out of this we need to work on that immediately.
LINE PROJECTIONS..
get it.. Projections.. I have no idea who's staring where. If I knew I'd be Working behind the bench. Maybe taking Mike Yeo's place. Heck.. maybe I'd do better on the Power Play than he's currently doing.
Dupuis-Crosby-Guerin
Letestu-Malkin-Fedotenko
Cooke-Staal-Kennedy
Johnson-Adams-Rupp
(If I'm wrong with these BITE ME!)
Gonchar-Orpik
Eaton-Letang
McKee-Goligoski
Fleury
You know the drill.....
LET'S GO PENS!!