Well....few words...so pics again....
The Pens just opened this game like a ....
Pens just owned on the forecheck....Habs just getting beaten down..
Then a faceoff outside the Montreal zone, Talbot ends up with the puck slips a nifty pass to the unseen...
One nifty forehand to backhand tuck between Halak's pads 1-0 Pens
Momentum would change significantly on 1 fateful call
2 for Interference, penalty killed....
This would be the time when this guy took over...
Several obvious non-calls hooking, holding, interference...whatever...
15:48 - Gomez pops out a nifty pass from behind the net....
Gionta with a nifty stutter shot, puts it behind Fleury 1-1 Tied Up
End of the 1st
Habs outshot the Pens 12 - 9
Pens come out with guns blazing and forcing the play and getting shot after shot on Halak, nothing...Almost like watching the Caps in Rd 1 Game 7.
Not even halfway through the period, Cammalleri decides this is the time.....
Orpik 2 Minutes for Interference
12 seconds into the Power Play....
With a sharp redirect of the puck....
Camel Toe Strikes 2-1 Habs
Pens continue to press, nothing going but finally...
This guy went home before the end of the Second, Pens will start the 3rd on a PP
Pens PP to start the 3rd.....
Pens would continue to press throughout the 3rd getting 2 more Power Plays...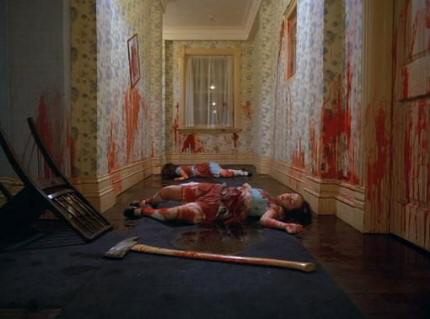 Habs are just not folding to the pressure, Halak has now turned from goalie into...
Late in the period, a bad turnover.... all alone
3-1 Habs.....Lights out, sweet Pens
See you on Tuesday
I'd talk about Craig Adams but whatever, 5 minute PP in which Montreal just played keep away...Bergeron is ok, so deal with it.


Pens outshot the Habs 39-21

Habs did the same thing to the Pens that they did to the Caps in their last 2 games of round 1. Kept the Pens shooting from low percentage areas and mostly on the perimeter.
I blame this game on the fact that I did NOT have a beer until late in the 2nd period.
I further blame this game on a phone call from my ex-wife, who is a known karma killer, just before game time.